How did I get this way?
Accidents that tear loose ligaments that hold the spinal bones together create a weakness for the spine to misalign. Because of the close relationship between the spine and the nervous system, good spinal balance is critical for good health. If the head shifts, for any reason , our body will naturally compensate.

With injury or stress, the muscles in the back will tighten and the pelvis will also shift in order to be a closely aligned with the head as possible. The body and spine become distorted and locked into a stressed position.

Amazingly, the body will continue to function even when the spine is misaligned. But it will not function as well as possible and a variety of health problems can arise. Since we are all vulnerable to accidents and stresses that may cause the spine to misalign, it is important to be well educated about spinal care and how to regain a healthy balance. A misaligned spine is extremely susceptible to further injury. Periodic check-ups avoid a relapse.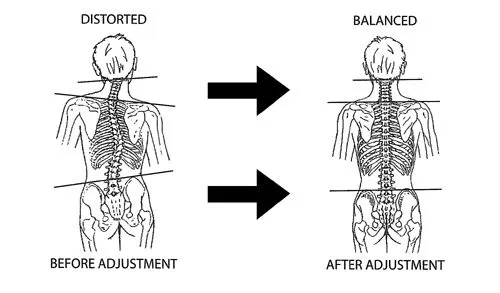 EACH ADJUSTMENT EXPERIENCE AND HEALING RESPONSE IS UNIQUE TO THE INDIVIDUAL. ONE THING IS UNIVERSAL, THE LIGHT TOUCH OF ADJUSTMENT WILL SET YOUR BODY IN THE DIRECTION FOR ACHIEVING OPTIMUM HEALTH.